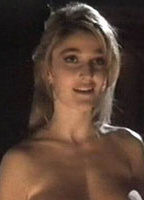 Name
: Adriana Davidova
Date of Birth
:
Hair
: blonde
Ethnicity
: hispanic
Rank
: 0
View
: 19391
Biography
: Actress, writer, screenwriter and director. Star of "Sindrome". Author and director of "Piezas" and "Angeles". Author of "Alicia en la Realidad". " La Hembra Apocrifa" is her latest book and "Jump" is her upcoming movie, where she plays the lead role. Her later works as an actress have been very well received by critics in international festivals.(Locarno, Mar De Plata, London Film Festival, Varna, Tolouse...) In 2015 -2016, she plays the lead role in the theatre play "Hacia el Amor", based on Bergman's texts, on Adriana Davidova's version, and directed by the theatre director José Carlos Plaza, awarded with the National Prize.
As an actress:
(Swiss and Italian press following the participation of "Sindrome" in Locarno) "Sindrome immerses the viewer in the heartbreaking inner journey of his characters with full results intense emotional and poetic value. To highlight the great work of his lead actress Adriana Davidova .... " " ... Optimal interpreters, among which the beautiful and extraordinary Adriana Davidova ... "
(El Mundo-on "Sindrome") "... A trip to the intimacy of a very powerful, intense sexual relationship(...) breaks new ground and has an excellent actress Adriana Davidova ... "
(La Razón-on "Syndrome") "... Syndrome offers a provocative journey into the bowels of addictions and love ... The actress Adriana Davidova is a sum of beauty and talent ..."
As a writer: Adriana Davidova has written several screenplays for film, awarded and shown in Málaga Film Festival, Locarno, Berlinale, Bombay... She has also published several books: "Hacer el Amor a un Angel", "El Deseo", "Voces de Mujer", "La Hembra Apocrifa" with excellent reviews:
"In her writings everything seems to flow. This magic is amazing in Adriana Davidova. Her narrative flows as if brushed blank page ..." Gonzalo Suárez. "Davidova lends credibility to almost improbable situations ... As strange as captivating ..." Mario Benedetti. "The writing of Adriana Davidova is a miracle. How to explain, otherwise, the formal perfection, beauty and wisdom that contain their concepts? ..." Clara Janes.
Adriana Davidova's poems and short stories has been published in several anthologies and translated to other languages.
At the Universidad Complutense de Madrid, Davidova has imparted the Conference "The Stage Process" in the Master's Degree in Theater and Performing Arts at the Faculty of Philology (November 2, 2015, Classroom A47).
At the Universidad Carlos III in Madrid, Adriana Davidova has been a speaker at "The Day of Structural Violence in Relations with Sexual Exploitation Purposes" (May 26, 2015, Universidad Carlos III de Madrid).